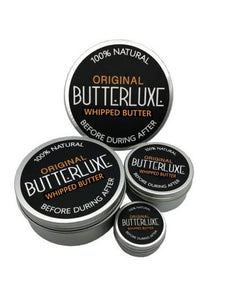 Butterluxe Tattoo Aftercare.
Before, during and after.
100% Natural! 100% Organic! It's all you need!
Butterluxe is a brand new luxury butter packed with anti-inflammatory and anti-bacterial properties, perfect for the tattoo healing process.Specifically designed for use before, during and after a tattoo.
Butterluxe is also beneficial for healed tattoos, keeping skin nourished and preserving tattoo vibrancy.
Created by Lewis Tudor, Butterluxe is U.K made and E.U Certified
Ingredients include - Calendula Oil, Hemp Seed Oil, Vitamin E Oil, Shea Butter, Coconut Oil, Mango Butter and Essential Oils.