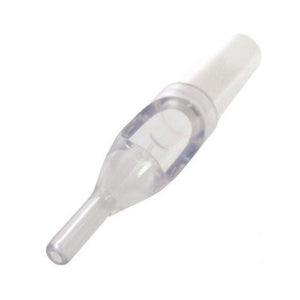 Short ROUND Tattoo Tips Sizes 3, 5, 7, 9, 11, 14, and 18 for use with Round Outliner or Shader Tattoo Needles
Sterile Plastic Short ROUND Tattoo Tips - These plastic products are all individually packed and sterilized for single use. They will eliminate any discolouration of your inks that you can get from using stainless steel tips.
These tips are great if you like the balance and weight of your stainless steel grips but want a single use disposable tip.