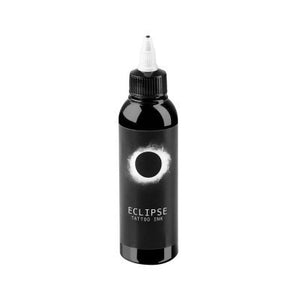 Eclipse Black Tattoo Ink complies with the REACH regulation and is very dark. The colour has a high black value and is easy to apply. This makes this ink ideal for lines and shading.
Eclipse Tattoo Ink has been developed by experienced tattoo artists to create a uniform black. The ink is versatile and can be diluted well to create soft grey shades.
Eclipse Tattoo Ink is made in the EU and is officially REACH compliant. The tattoo ink is vegan and made with high quality pigments to create a pure black. Content: 260 ml.