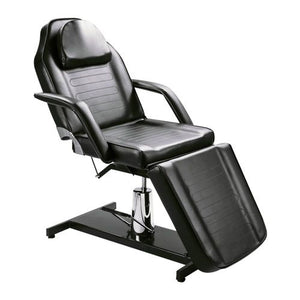 A new multi functional chair like no other.
It allows customers to be able to sit or lay in multiple positions. 
The head rest pad can also be removed.

At a glance features:


Foot rest 
Chrome finish hydraulic base
Adjustable back rest 
Stylish design
Removable headrest pillow
Wipe clean PVC vinyl 
Weight: 40kg 
Max Load: 150kg

Seat Width 24""
Length (Flat) 71""
Adjustable Seat Height 24"" - 30""