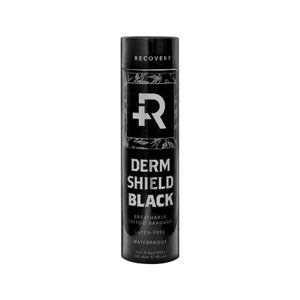 Keep tattoo aftercare simple with protective Recovery Derm Shield bandages, promoting a comfortable and hygienic healing process with minimal scabbing.
Recovery Derm Shields are light and waterproof composite film bandages, with EVA film, glassine and matt PU film layers protecting the skin from bacteria, dirt, and abrasion.
Latex-free and made for maximum breathability and flexibility, Derm Shield can be applied after cleaning the freshly inked tattoo by peeling off the backing and applying with light pressure from the centre to the edges.
Key Features:
Colour: Black
Roll size: 25 cm x 7.3 m (10" x 8 yards)
Cut to size from roll
Latex-free