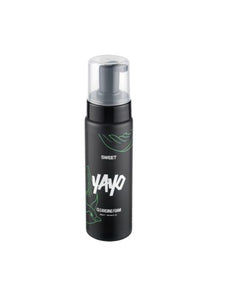 YAYO Cleansing Foam Sweet with rich lime oils is optimally suited for sensitive skin thanks to its moisturising deep action. The cleansing foam is also antimicrobial and has anti-inflammatory properties that effectively support the healing process.
The cleansing foam is suitable for cleaning fresh tattoos and smaller wounds. The special ingredients have an anti-inflammatory effect and reduce redness.
All YAYO products are free from animal testing, petroleum and absolutely vegan!
Product features:
Fresh lime scent
Designed for use on fresh tattoos
Reduces the appearance of redness and inflammation
Reduces the risk of infection
100% Natural
100% Vegan